An act of worship at home
Reading Romans 13 vv 8-14
Owe no one anything, except to love one another; for the one who loves another has fulfilled the law. The commandments, 'You shall not commit adultery; You shall not murder; You shall not steal; You shall not covet'; and any other commandment, are summed up in this word, 'Love your neighbour as yourself.' Love does no wrong to a neighbour; therefore, love is the fulfilling of the law.
Besides this, you know what time it is, how it is now the moment for you to wake from sleep. For salvation is nearer to us now than when we became believers; the night is far gone, the day is near. Let us then lay aside the works of darkness and put on the armour of light; let us live honourably as in the day, not in revelling and drunkenness, not in debauchery and licentiousness, not in quarrelling and jealousy. Instead, put on the Lord Jesus Christ, and make no provision for the flesh, to gratify its desires.
Reflection
Family life in the church is very much the same as family life at home, and that's always been the case since the very beginning of the church. We can read words like those in the first part of our reading all about loving one another and get a nice warm feeling about the early church and the perfect love that seemed to characterise their shared life. But actually we can be sure that just the same tensions happened in the family life of the early church as happen in any family.
Tensions and clashes flare up because although we all commit to the ways of love, we all have a fair bit of growing to do before we can consistently live up to what Paul said when he wrote: "If you love someone, you will never do them wrong." We love one another, but we can still hurt one another wrong because our love is still in its infancy. And yet, that growing up in love is our greatest calling as disciples of Jesus Christ.
So Paul reminds us that the key to all Christian relationships is the command to love. That is God's law summed up in the command to "Love your neighbour as you love yourself." But this love, in the sense that Paul is speaking of it, isn't a feeling, it's an act of will. Choosing to love those who have hurt or upset us, choosing to put right the differences and to move on,
the relationship restored. However we feel about someone, Paul tells us we are called to love them even when it is not returned, although that doesn't mean putting ourselves at risk.
Exercising love for each other is not always easy. Often it means learning to see the world through their eyes — and through God's. If God values each one of us, we need to discover what God sees in each one of us, and to nourish it. Love is key, and forgiveness, love's greatest gift, is vital.
Families can be wonderful and perhaps you are blessed with an idyllic home life, where there is never a cross word, where every member of the family plays a full and valued part in the silky smooth running of the perfect home. If you are, then the rest of us mere mortals are very happy for you; if you aren't, then welcome to the imperfect family of the church, a family which seeks to put Christ's love into action, forgiving and accepting and reuniting, where love for God and love for brother, sister and neighbour take precedence over anything else.
After all, that is the example we have to follow in Jesus Christ who shows us that we are accepted and forgiven and set free to love God, our neighbours, and ourselves. Healed and made new once more and embraced by the body of Christ. Thanks be to God. Amen.
Prayer
Eternal, ever-living God, we pray for those who this day need our prayers:
those we see around us…
those separated from us…
family and friends near and far…
strangers and communities we will never meet or know,
but whose struggles we hear of and see on our screens…
those who are in pain or ill…
those who grieve deeply for lives and loves lost…
those who are forgotten, unnoticed, unloved, unmissed…
Lord God, in your abundance of mercy, hear these and all our prayers.
Amen.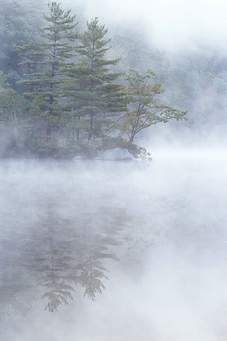 Hymn
Dear Lord and Father of mankind,
Forgive our foolish ways;
Reclothe us in our rightful mind,
In purer lives Thy service find,
In deeper reverence, praise.
In simple trust like theirs who heard,
Beside the Syrian sea,
The gracious calling of the Lord,
Let us, like them, without a word,
Rise up and follow Thee.
Drop Thy still dews of quietness,
Till all our strivings cease;
Take from our souls the strain and stress,
And let our ordered lives confess
The beauty of Thy peace.
Breathe through the heats of our desire
Thy coolness and Thy balm;
Let sense be dumb, let flesh retire;
Speak through the earthquake, wind, and fire,
O still, small voice of calm.
Blessing
Go, for you are free. Speak, for you have Good News to share.
Follow, in the name of Jesus who is ahead of us preparing the way.
In the name of the Creator who is making all things new.
Go, in the power of the Spirit, who frees us to serve.
Go with the blessing of Father, Son and Holy Spirit,
this day and forever more.
Amen.