Message from Rev Don, Lis and the elders:
We have now resumed our 10.30 a.m. Sunday morning services at Christ Church Barnstaple. It is wonderful to be able to meet in person again to worship God together and we warmly invite you to join us.
Please know that we are doing everything we can to make sure everything is as safe as possible. While government guidelines may have largely gone we will be asking everyone to follow some safety guidelines: social distancing, masks, hand sanitizing, contact tracing etc.
It is important to look after each other in love, as Christ would have us care for the most vulnerable and afraid. We are starting back slowly, gently and carefully. As time goes on we will be able to relax these guidelines further.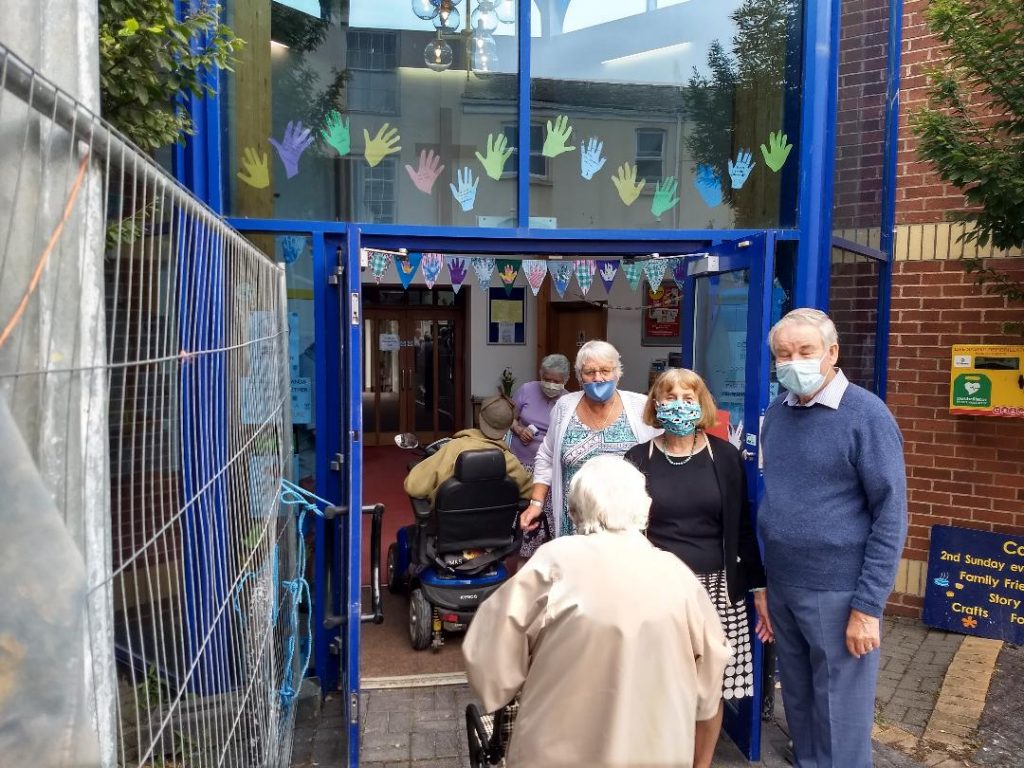 Christ Church Mission Statement:
Christ Church seeks to express the love of Christ for everyone.
Christians believe that God sent his Son Jesus Christ to show us the purpose of life. Through his life, death and resurrection we believe we have been given a way to understand God. We believe the Holy Spirit of God is with Christians day by day to show us how to live.
We desire to help people know Jesus Christ as their Lord and Saviour. We desire to witness to the compassion of Christ for the disadvantaged.
To this end we have run Church projects to raise both awareness and money to address both Third World and local need. For the last two years we have been fundraising for two local charities Go North Devon and North Devon Hospice.
It was agreed at Church Meeting on 19th January 2020 that we would fundraise this year for Water Aid.
Rev Don Macalister can also tell you about the new Community Links Programme which is part of of our mission to working with the local community.
Christ Church, Barnstaple (Methodist/United Reformed) seeks to be an ecumenical, town centre church bearing witness to the evangelical and social justice traditions of the Christian Faith on it's expression of the love of Christ for people of all ages.