An act of worship at home
Reading Isaiah 55 vv 1-5
'Come, all you who are thirsty, come to the waters; and you who have no money, come, buy and eat! Come, buy wine and milk without money and without cost.
Why spend money on what is not bread, and your labour on what does not satisfy?
Listen, listen to me, and eat what is good, and you will delight in the richest of fare.
Give ear and come to me; listen, that you may live.
I will make an everlasting covenant with you, my faithful love promised to David.
See, I have made him a witness to the peoples, a ruler and commander of the peoples.
Surely you will summon nations you know not, and nations you do not know will come running to you, because of the Lord your God, the Holy One of Israel, for he has endowed you with splendour.'
Reflection
In the last few months large numbers of people throughout the country and throughout the world have been having to work at home. There are clear downsides to working from home of course, not being with co-workers and being able to easily and quickly communicate is one. No more chatting over coffee or enjoying cakes brought in for birthdays together is another (sorry, perhaps that's just me).
But there are some pretty big positives to working at home too and that seems very clear given that in a recent survey 80% of people working from home want to continue to do that, even as the government encourages people to return to their workplace.
Having commuted by train from Southend-on-sea to London on what was widely known as "the misery line" I can absolutely understand why anyone would not want to go back to the money and hours wasted travelling from home to work if its at all possible to avoid it. My own guess is that many of those who have done it would happily take a pay cut greater than the cost of their yearly travel ticket to keep the time they've gained by working from home.
The pandemic has given many people time. Time every morning and evening away from sitting on a crowded train or bus or driving on packed roads, the same time for work but more time for family, time to sit and read, to go for walks, to listen to music, to relax, time to think, to reflect on what is important in life.
"Why spend money on what is not bread, and your labour on what does not satisfy?" These words from Isaiah are an encouragement to refocus our lives on the things that really matter, that truly satisfy and give us life. In John 6 v 35 Jesus said "I am the bread of life. Whoever comes to me will never go hungry, and whoever believes in me will never be thirsty." And a little while later he said "my Father's will is that everyone who looks to the Son and believes in him shall have eternal life."
As we spend time refocus on what really matters, I hope and pray that we look to Christ, are fed with the bread of life and know life, eternal life. Amen.
Prayer
It's difficult to live with uncertainty.
However bad a situation, knowing what you have to face means that you can start coming to terms with it, facing your fears, planning your strategy.
When the 'big picture' is too big or too blurred and indistinct, it's easier to focus on small details, to try to control what you can.
The world has changed, how does that affect our living in the meantime?
How do I need to change?
How do I want to change?
Is it possible to live each day as a new opportunity, while knowing that it feels the same as yesterday?
I need your help, God, to listen for you in the clamour of voices calling for my attention, to focus on you in the midst of competing priorities, to trust you in this time of uncertainty.
Amen.
Hymn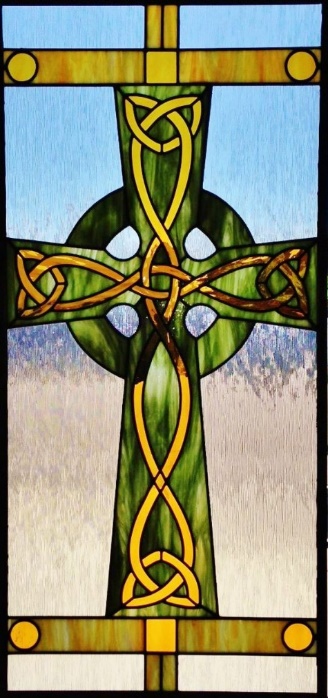 Be Thou my Vision, O Lord of my heart
Naught be all else to me, save that Thou art
Thou my best Thought, by day or by night
Waking or sleeping, Thy presence my light.
Be Thou my Wisdom, and Thou my true Word
I ever with Thee and Thou with me, Lord
Thou my great Father, and I Thy true child
Thou in me dwelling, and I with Thee one.
Be Thou my battle Shield, Sword for the fight
Be Thou my Dignity, Thou my Delight
Thou my soul's Shelter, Thou my high Tower
Raise Thou me heavenward, O Power of my power.
Riches I heed not, nor man's empty praise
Thou mine Inheritance, now and always
Thou and Thou only, first in my heart
High King of Heaven, my Treasure Thou art.
High King of Heaven, my victory won
May I reach Heaven's joys, O bright Heaven's Sun
Heart of my own heart, whatever befall
Still be my Vision, O Ruler of all
Blessing
May the blessing of God, Father, Son and Holy Spirit, rest upon us this day,
and every day.
Amen.